This update adds a mostly nonexistent Battle Royale game mode and 4 completely new large scale levels exclusively made for that game mode.
The backstory is that, since almost every multiplayer game has Battle Royale style game modes now, I thought I need that as well, or better said, people suggested that to me. I even met people who wanted to team up with me creating such game modes, two of those seemed serious with it, so we set up tasks to do and a schedule, where I would be designing the levels and the other person would do the coding.
To make the long story short, the other people all ran away, without having done anything and I of course did my part and finished the levels. Since the creation of those large scale maps took so long I wanted to release it anyway so they can at least be played without having to wait even longer for the game mode to finish, that is why the game mode is mostly nonexistent so far, except a few improvised features I quickly made to make it all work.
Other changes in this version are of course some new art assets mostly for the new levels, some fixes for the art assets, some gameplay balancing changes and a single player game mode template, for developers. The story behind the single player game mode is, that before I planend to do the Battle Royale game mode we planned to create a single player game mode, which meant someone was helping me with it and he actually did some coding, but then also ran away and was not seen again, that is why that gamemode is not in use yet and only a template as inspiration for developers.
And finally a short description of the new levels:
1. Riverside Park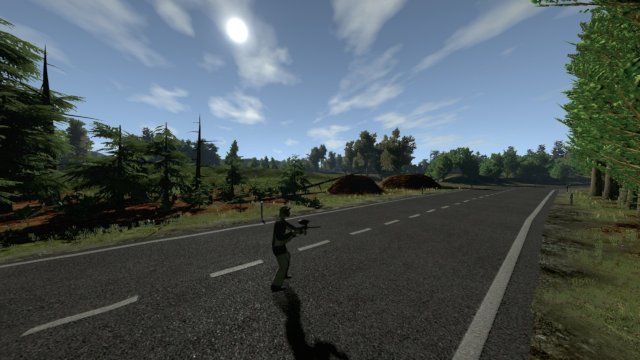 A medicore sized park area, roughly 0.5 x 0.5 km in size. In the middle it is crossed by a big alley road next to a river and on the sides you can follow several footpaths through the park area. It also includes some lakes and little forests.
2. Volcav Island
Also 0.5 x 0.5 km in size, but this time it is an island with a volcano like mountain in the middle you can climb and below there is a rather large cave system you can use to walk underground from one side of the island to the next. It features dense, but small vegetation without big trees, so it only offers decent cover, if you duck behind it. It also features the recycled lighthouse from the watertown level adding a little more playable area to the rather small level.
3. Lonerock Island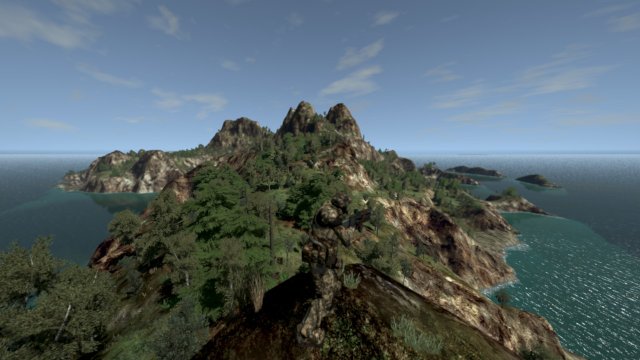 This is a big island 1x1km in size. It is very high with very steep walkways, but in between there are occasional flat areas with pretty dense forests. You can climb most of the mountain peaks, which gives you a great overview and great possibilities to snipe, but you are also pretty visible and it often takes some time to climb onto there.
4. Rocky Highlands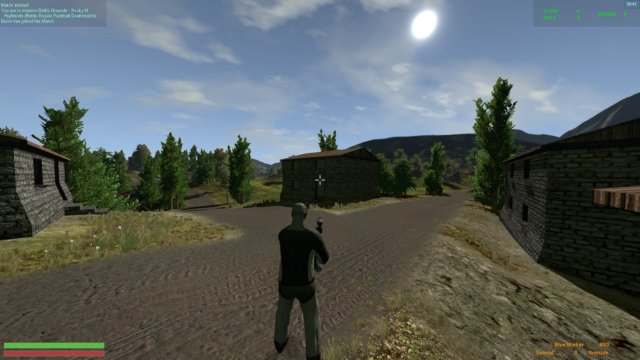 This is probably the biggest map this update, though also 1x1 km in size, but since it is not an island, but a square area, it features a more playable terrain. The level is set in the mountains, but also feels mediterranean from the looks. In the middle there are a few little mountains and inbetween in the valleys there is a road network with little villages of up to a few buildings each, which are fully accessible.